#tbt - Immerse yourself in 1,300 "new" historic photos of the city and surrounding area beginning Tuesday, September 3!
Attention, Middletown-area time travelers!
Immerse yourselves in 1,300 "new" historic photos of the city and surrounding area beginning Tuesday, September 3, on MidPointe Library's popular "Digital Archives"!
That's when The City of Middletown Slides Collection, a history of "buildings, places, people, and events" will be going live, announced Adam Wanter, MidPointe's Digital and Special Collections Archivist.
The new collection is derived from the City of Middletown Collection made available to the library by Middletown's Planning & Zoning Department, he said.
Wanter stressed that the "Slides" collection should not be confused with the "City of Middletown Photos Collection" that currently appears on the Digital Archives.
"The 'Photos' grouping will remain online," he confirmed. "Both pull from the same parent collection; however, the 'Slides' are items that haven't appeared yet."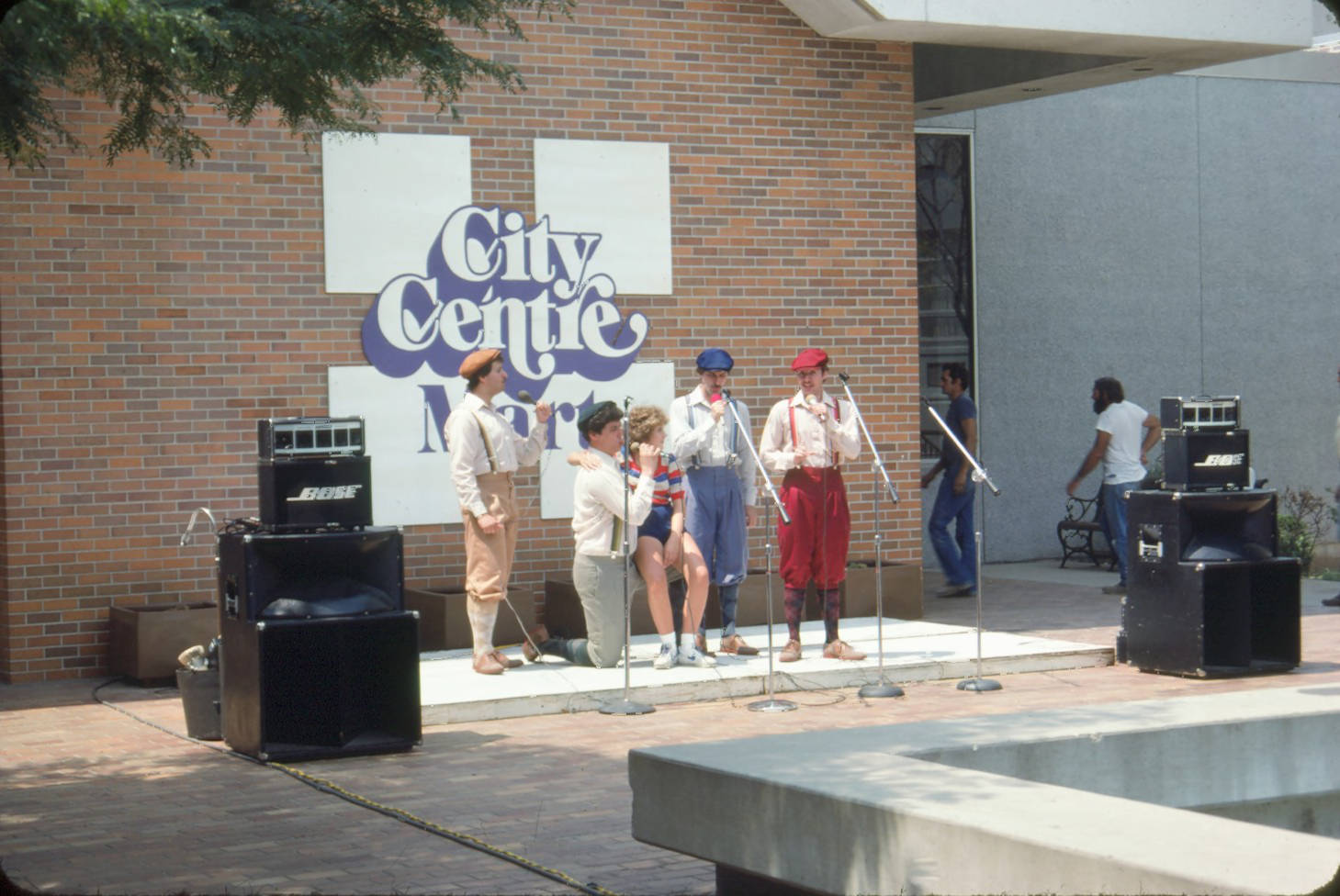 Featured within the "Slides" are about 800 photos of the exteriors of Middletown buildings, many of them houses, Wanter explained. Images of public sites such as the Middletown City Building and the former City Centre Mart in downtown Middletown are also included.
The new collection also includes photos of kids having fun at the Community Center, local events such as Middfest International, the Hot Air Balloon Championship, the Appalachian Ties Festival and the Elk Creek Folk Festival. Many aerial views of the city and surrounding area provide their own unique perspectives.
Altogether, the new batch of photos and their descriptions account for about a thousand individual records, Wanter added.
Prior to the "Slides" debut a display of local history prints "pulled from various collections" will be available for viewing at MidPointe's Middletown location, he announced. "The images will evoke memories of baseball, churches, Downtown Middletown and the 1913 Flood."
Mark your calendars for the debut of MidPointe's newest historic photo collection on September 3! Go to :
www.midpointelibrary.org > eLibrary > Digital Archives > City of Middletown Slides Collection.
Then sit back, relax and enjoy a brand new view of the good old days!
At MidPointe Library local history isn't just a thing of the past...It's present and accounted for!
In addition to its Digital Archives, MidPointe's Middletown location features local history displays on a 70-inch interactive touchscreen located in the "Local History and Genealogy Gallery." Hundreds of materials shelved in the Gallery are available for checkout with a free MidPointe Library card.
Just a few steps from the "The Gallery" is a true jewel of historic preservation – the "Ohio Room" -- boasting numerous one-of-a-kind books and documents relating to local, regional and even national history.
Also available in the Ohio Room is a "Vertical File" containing folders of newspaper clippings and other documents related to local history. Items in the Ohio Room cannot be checked out but can be enjoyed onsite.
MidPointe frequently invites special guest speakers to discuss local history and genealogy. For more information, check the MidPointe calendar of events at

www.midpointelibrary.org

> Events
Last but certainly not least, MidPointe's massive catalog includes historical items from books to music to DVDs and more. Material is available on-shelf and/or online to anyone with a free MidPointe library card.
And/or log on to MidPointe's voluminous eLibrary of material:
www.midpointelibrary.org

> eLibrary > Research Databases > Genealogy and Local History
No library card? No problem! Visit your closest MidPointe location and sign up for your free card today!
You'll find a MidPointe in Middletown, West Chester, Trenton, Monroe, Liberty Township (2nd floor, Liberty Center) and onboard our "Library On Wheels," formerly known as the Bookmobile.